---
IL, ET SA NUIT – creation 2021
---
Poetry by Régis Lefort
Music by Pierre-Adrien Charpy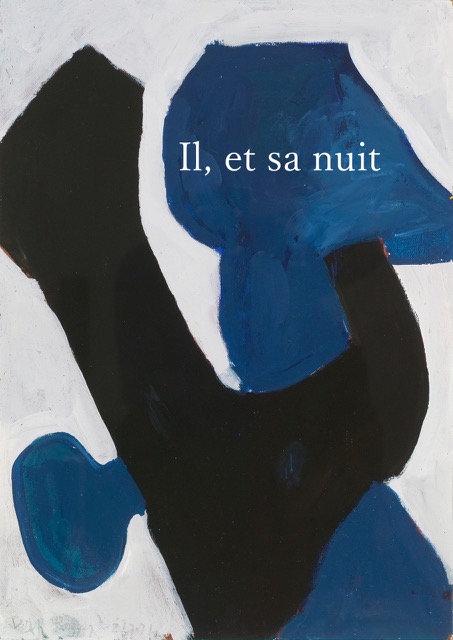 Raphaële Kennedy | voice
Valérie Dulac | cello
Pierre-Adrien Charpy | electronics
Philippe Boinon | sound
A character, whose name we don't know, walks through a space that looks like a seaside and this crossing is the source of his transformation. Here, the music is the night of the poem. Pre-textual, it preludes, evokes the poem, quotes it then reveals it in its nudity. Two women on stage look for each other and accompany each other, browsing the invented route with their musical bodies. The voice of the poet is there, lurking in the shadows of electronics, as an echo to the song with nevertheless came from it.
La nuit vient dans les yeux
La nuit de quelqu'un d'autre,
Sa parole qui accompagne.
James Sacré
---
EKSTASIS
---
In coproduction with Jean-Baptiste Barrière / Image Auditive
Music by Kaija Saariaho, Jean-Baptiste Barrière
Visual conception and realisation by Jean-Baptiste Barrière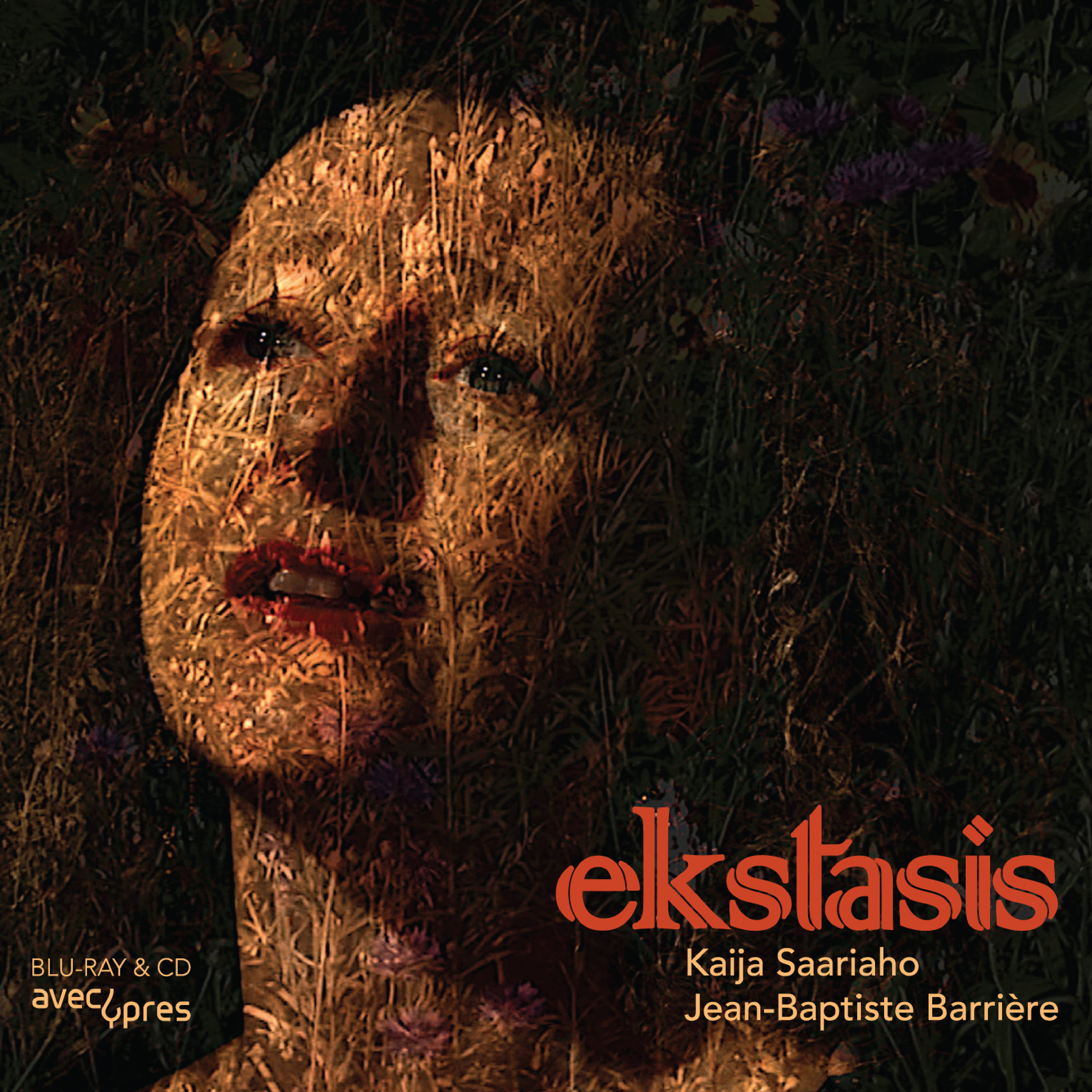 Aliisa Neige Barrière | violon
Camilla Hoitenga | flutes
Raphaële Kennedy | voice
Jean-Baptiste Barrière | design and realisation of the images, electronics realisation
Pierre-Jean Bouyer, François Galard | video processing
Isabelle Barrière | cameras and video control
Thomas Goepfer | electronics realisation
Sensory correspondences, displacement of the imaginary, reversal of perspectives: it is to such an experience that Ekstasis invites you, constructed from sound and image centred on six works by Kaija Saariaho and Jean-Baptiste Barrière. The complementarity of their creative paths, living together and often working together, shape the fairly precise organization of the work. Prima la musica, dopo la visione… The three works by Kaija Saariaho are musical compositions – sonic, acoustic and electronic constructions, which already existed before her husband unfurled his vision of them. The three pieces by Jean-Baptiste Barrière were conceived as multimedia works, and primarily for a visual concert, with lines and rhythms that are perhaps more direct, leaving spaces open for receiving the images.
Didier Lamare
This concert/show, with its visual dimension that is closely linked to my musical writing, offers […] a path, a passing through my work. It testifies of my musical career in an original way.
Kaija Saariaho

Above all, images must not prevent from listening to music […]. They should not be stuck on music or, on the contrary, not be an illustration of music. They should not be either a comment on or around music. Therefore, they have to exist through their own writing which is structured with musical writing. They must have the same ideas or techniques of musical composition developed in another sensitive dimension, without pleonasm nor arbitrary antagonism, in a dynamic and evolutionary interaction. […] In this program, music extends into images, the one becomes the continuation of other one.
Jean-Baptiste Barrière
A sensory journey that accompanies a music that is just as much.
Le soir, Gaëlle Moury, 2019

[…] Same propensity to intimate confidence in the three works of each composer. Those by Saariaho (written in the 1990s) show an exceptional quality of deployment. Arachnean weaving for Nocturne, spatialized amplification for NoaNoa and charming revolutions for Lonh. More recent (2003-2014), those by Barrière (the twirling Crossing the Blind Forest, the bewitching Violance and the deep Ekstasis) reveal a taste for vocal or instrumental projection. […] It goes to show that this musician doubles as an authentic director.
Le Monde, Pierre Gervasoni, 2019

Three like-minded musicians are brought together for this box set : flutist Camilla Hoitenga, faithful to the two composers's labyrinth ; violinist Aliisa Neige Barrière, their daughter, whom physical and musical presence diffuses a poisonous enchantment ; soprano Raphaële Kennedy in a silver-tipped incarnation, who gives, in our opinion, benchmark versions of the two vocal pieces.
Valeurs actuelles, L. L, 2019

Soprano Raphaële Kennedy gave an outstanding rendition of the vocal element of the piece, which includes much pure singing but also a wealth of extended vocal techniques. Accompanied only by electronics, Kennedy managed to retain her sense of pitch while sailing magnificently through the enormous vocal challenges Lonh presents.
Opera News, Argo McKinnon, 2012

[…] Lonh, a solo soprano work given a virtuosic reading by Raphaële Kennedy […]
The New-York Times, Allan Kozinn, 2012

Raphaële Kennedy was the riveting soloist in the newest work on the program, Ekstasis (2014).
The New-York Times, Zachary Woolfe, 2014
---
LE DOUX PARFUM DES TEMPS À VENIR
---
Text by Lyonel Trouillot
Music by Pierre-Adrien Charpy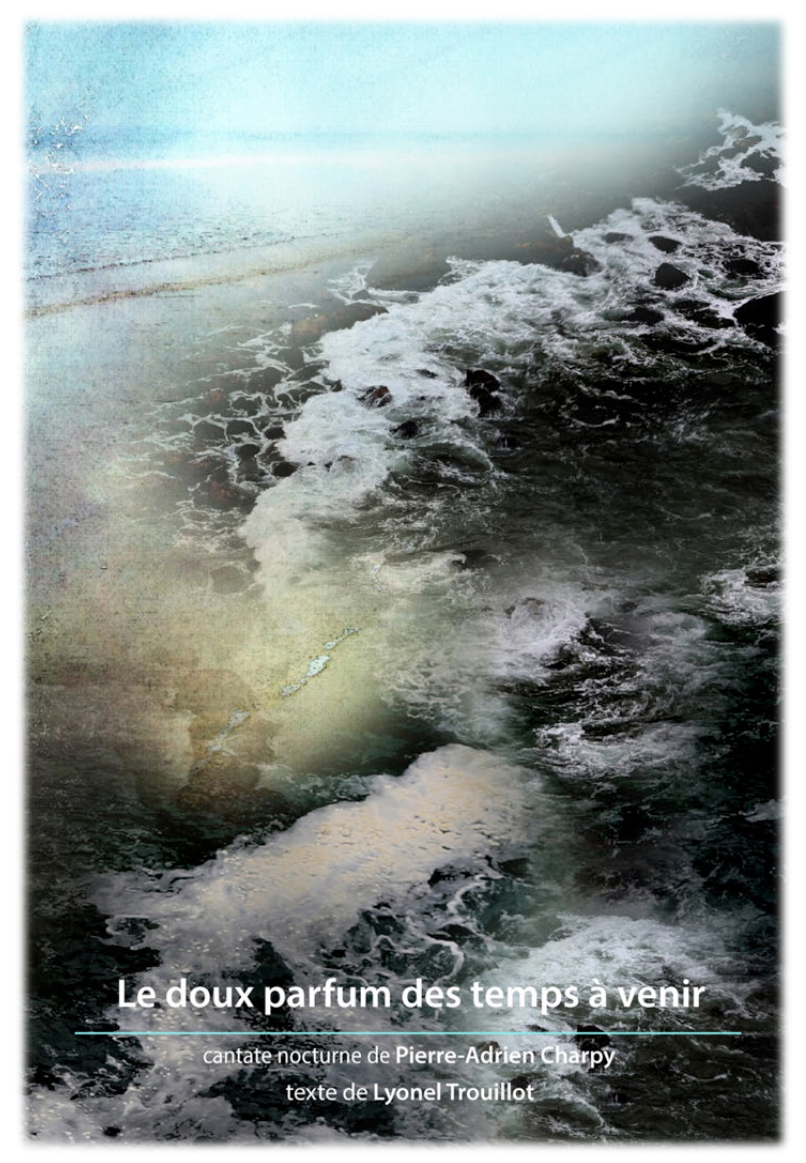 Raphaële Kennedy | voice
Camilla Hoitenga | flute
Serge Bertocchi | saxophone
Valérie Dulac | cello
Jean-Jacques Bédikian | piano
Le doux parfum des temps à venir explores the meanders of memory and imagination through the confidences of a mother – in the evening of her life – to her daughter. This story in the feminine, written by a man, questions the multifaceted faces of truth, as elusive and rich as a perfume. Through the encounter between sounds and words, the show stages this transmission of a tireless quest for self-fulfillment, like numerous reflections of a fugitive reality.
Based on the magnificent poem by Haitian poet Lyonel Trouillot, Le doux parfum des temps à venir is sort of a non-staged opera or a nocturnal cantata written for a singing voice (soprano) with its spoken mirror […]. Two main musical ideas are developped : the use of specific instrumental gestures (multiphonics, saturations, prepared instruments…) that evoke perfume through musical texture, and the use of polyryhtmic patterns that evoke the traditional carribean music. The third musical caracteristic of the piece is the attention to the vocal part. Different themes run through the text : relationship between mother and daughter, death, transmission, truth, violence… but two of the most important ones are violence against women and capacity of resiliency.
Pierre-Adrien Charpy
Your music is harsh, violent and sensual. It is neither easy nor comfortable to put in music violence, lie and shame. The many « Je t'ai menti » said so beautifully by Raphaële will ring for a long time. […] This work is essential because it evokes the founding act by which children are born and come into the world. Your music says all this very well. In this tension and this danger you have created so well, it is so sweet to have reassurances and hope in the coming moments. […] Thank you to the artists, writers, musicians, who make the voices of the little, the suffering, the battered by life heard, and who give them a fair place without misery or charity, delivering justice to their beauty.
Cécile Santarelli, 2019

In Raphaële Kennedy's voice, there is something that carries and takes down at the same time. Something hollow or ancestral. Something that carries sound to its highest dwelling. I mean, the feeling of the body is that of a carrying or a raising.
Régis Lefort, poet, 2019
---
L'ÎLE PARADIS QU'ON NE DOIT PAS DIRE
---
Texts by Henry Bauchau
Music by Pierre-Adrien Charpy
Video by Isabelle Françaix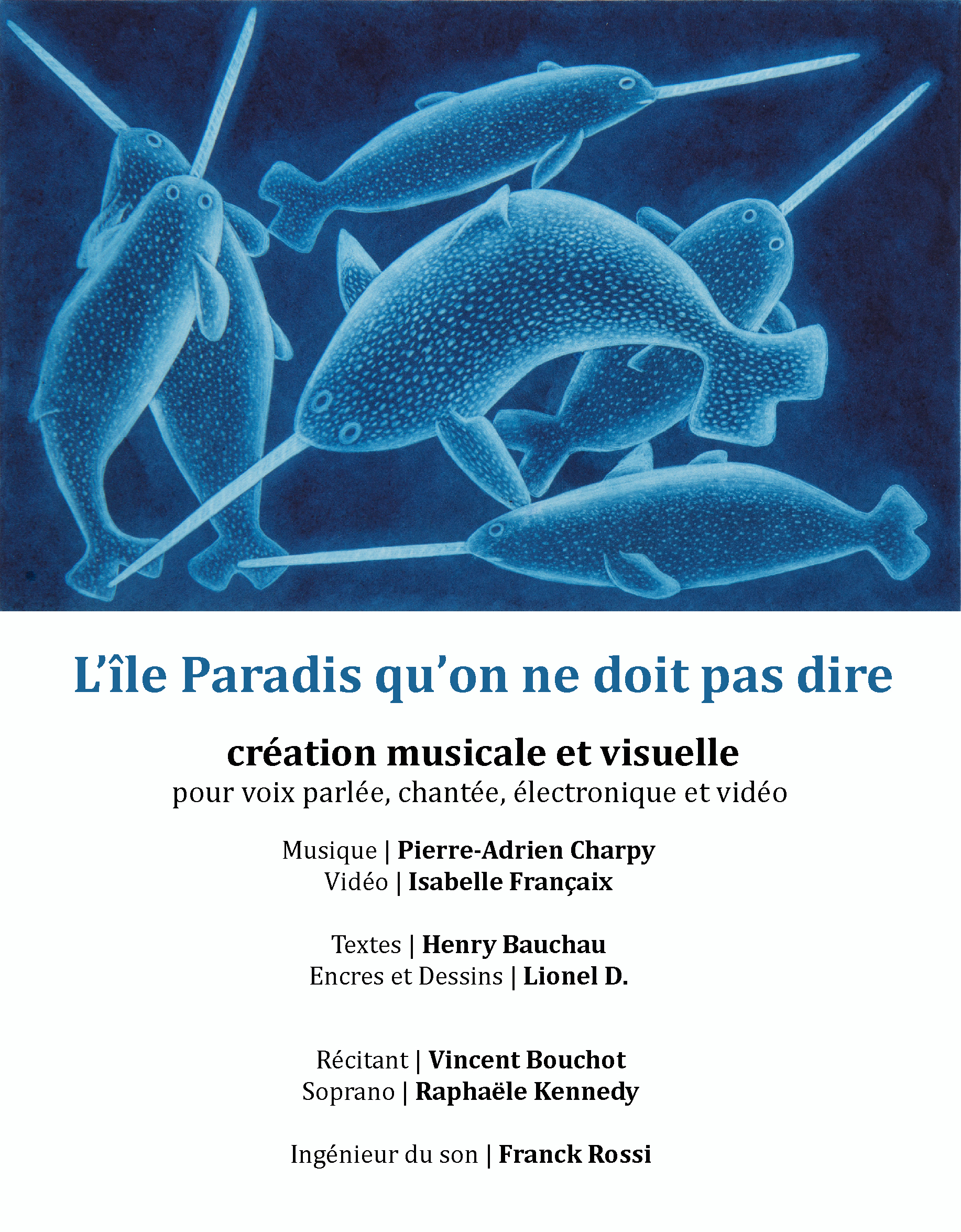 The writer Henry Bauchau (1913-2012) writes to himself and gives his readers his intimate thoughts. From his letters and diaries written during the gestation and the writing of the novel L'enfant bleu (Actes Sud, 2004) based on a true story, this show explores freely the correspondances between what we don't know, live, dream or create when everyday life tears. Inside the mysterious echo of images and sounds, the young psychotic Orion draws at the day hospital with his « psychotherateacher » the labyrinths that will lead him towards creation.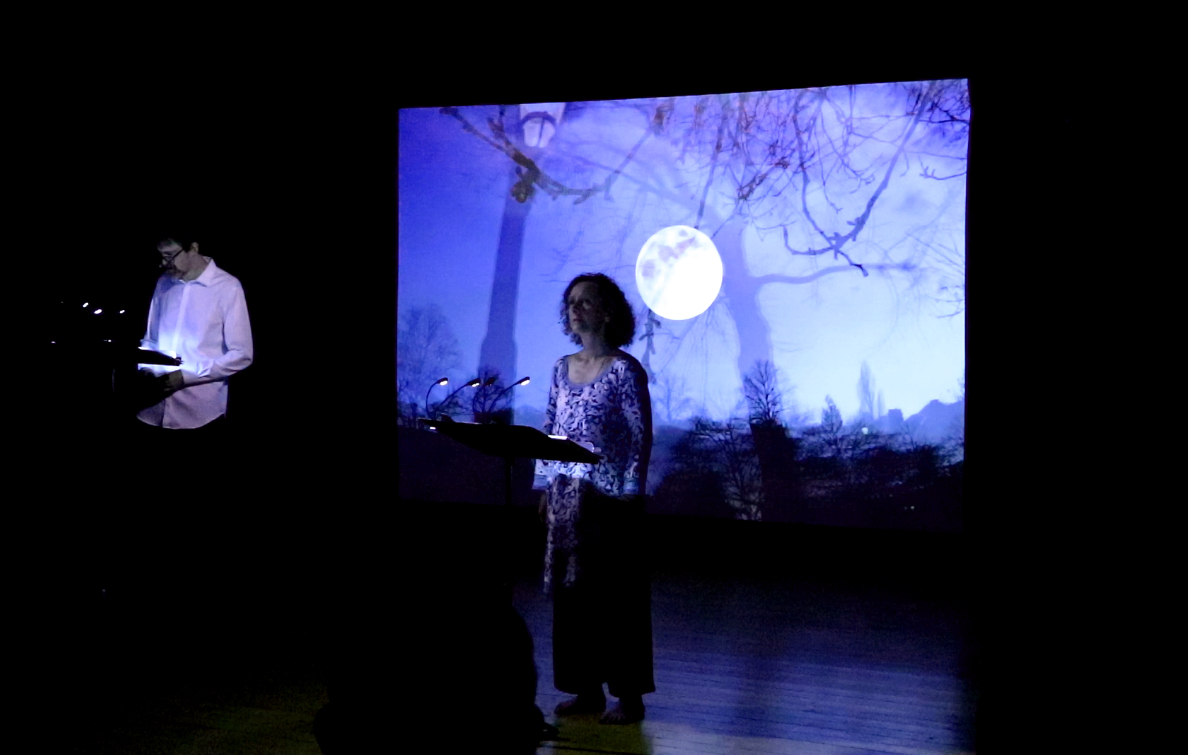 L'enfant bleu is a text meant to be read and perhaps oneday set to music.
Henry Bauchau, Passage de la Bonne-Graine, 1999
Thank you for having made me – made us – live this unique moment. I am sure that Henry [Bauchau] was with you, with us and that he would undoubtedly have loved your Enfant bleu. […] One does not stand out unhurt of L'île Paradis qu'on ne doit pas dire. […] We were all together with you, with each other, with the living, with what in us exceeds us and includes us. We were in the « physical hymn », that one which drives us and carries us towards the hope. […] We were raised. We went down in love and we felt the most buried « in the island and the treasure ». We were in front of the abrupt of a nameless evidence.
Régis Lefort, writer and poet, specialist of Henry Bauchau, 2018

[A] very high level show, very very strong, fair and very respectful of Henry Bauchau's work.
Thierry-Pierre Clément, poet, 2019

With meticulous attention to detail, the show […] shapes a labyrinth of sounds and images, of colors and words, of voice and singing… in which each can get lost according to his imagination. Pierre-Adrien Charpy's music […] develops a rich sound world […]. It is omnipresent but it makes necessary room to discourse, to the mosaic story of Raphaële Kennedy's and Vincent Bouchot's speaking and/or singing voices. Their duo moves beyond the subject, by their powerful and collusive presence which is amplified by the phantasmagorical « set in sound » of ingenious-engineer Franck Rossi. This « total artwork » show is also good thanks to Isabelle Françaix's poetic video creation and its moving images […].
Zibeline, Jacques Freschel, 2018
---
MEDIA LIBRARY
---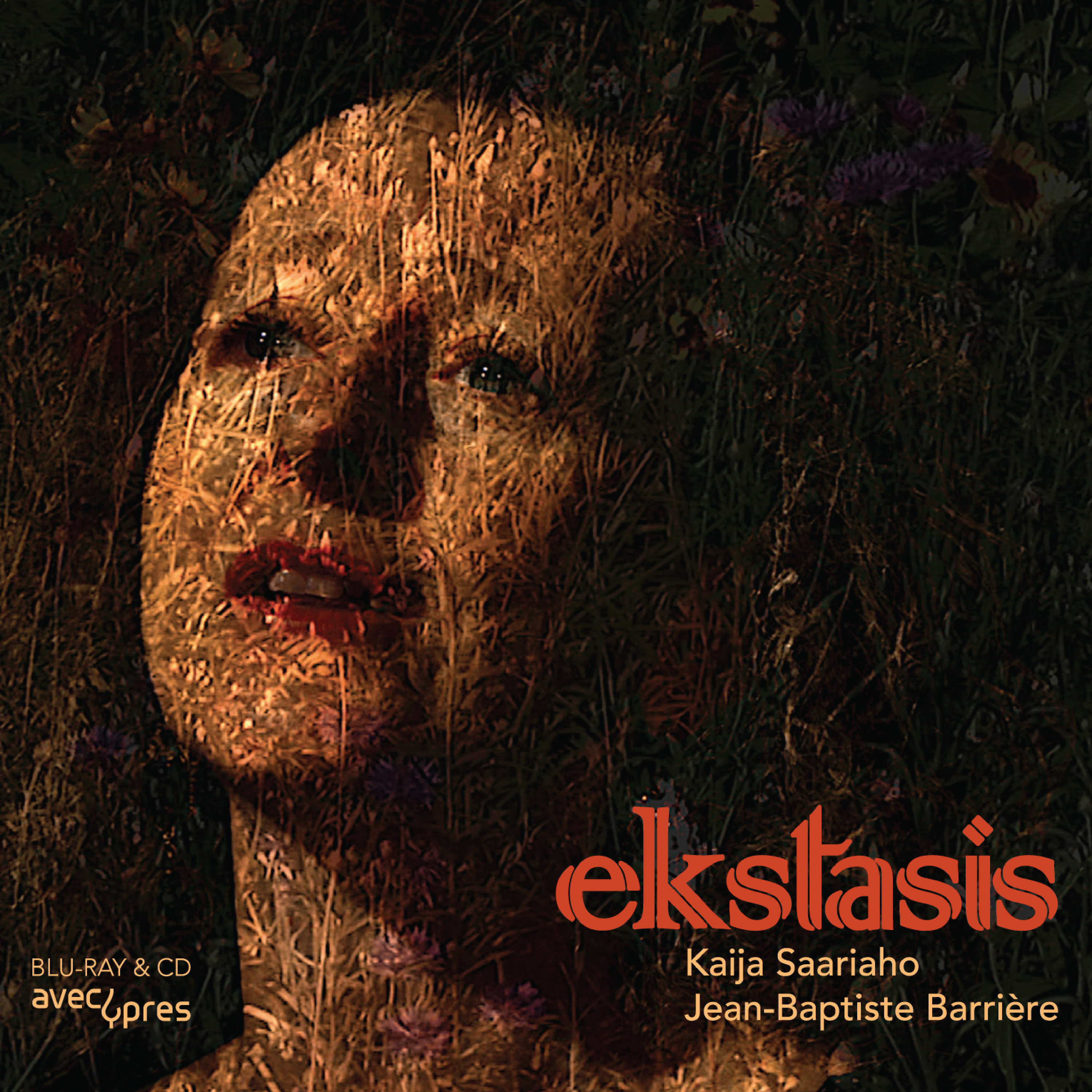 Kaija Saariaho and Jean-Baptiste Barrière
Ekstasis
Aliisa Neige Barrière | Camilla Hoitenga | Raphaële Kennedy | Jean-Baptiste Barrière | Pierre-Jean Bouyer and François Galard | Isabelle Barrière | Image Auditive | David Lefeber | Thomas Goepfer
Buy the physical box-set (Cypres records)
Order by mail to the producer (Da Pacem)
Buy the dematerialised form (vimeo AVECypres)
---
Photos credits:
Il, et sa nuit©Roger VanRogger
Ekstasis©Jean-Baptiste Barrière
Le doux parfum des temps à venir©Isabelle Françaix
Les narvals©Lionel D.
L'île Paradis qu'on ne doit pas dire©Isabelle Françaix